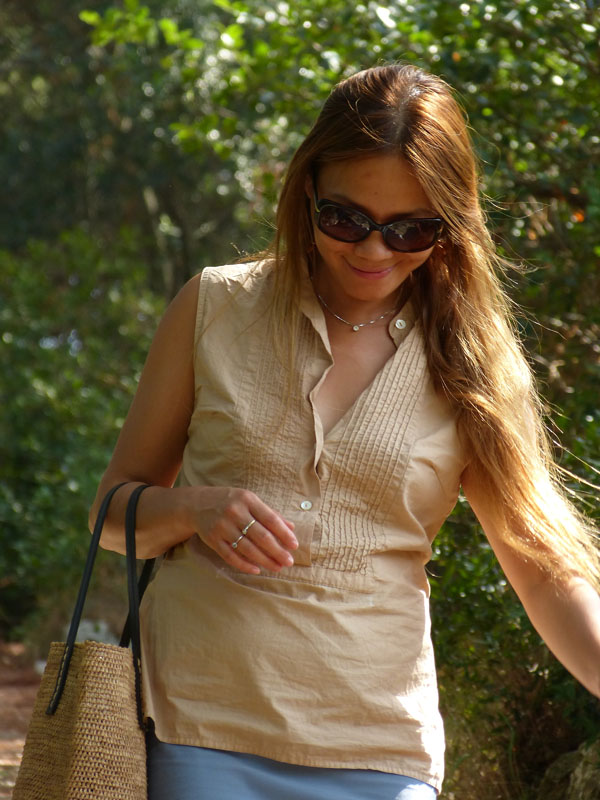 Xie Dong was born in Beijing on September 6, 1967. In 1988 she graduated from the Beijing Institute of Art and Design and began experimenting with various types of ceramic materials and techniques to express her art. In 1999 she took part in the "Sao Erdong" porcelain art exhibition and in 2000 at the "Beyond the site" and "Fellowship" exhibitions. In 2003, thanks to his works in bone china, she was well received and became an important ceramic artist in China. With the ongoing collaboration with Zhizhaoshe she ventured into other forms of artistic creation with different materials such as fabric, paper and leather. She works mainly on phenomena such as heaviness and lightness, on the dynamics of forms, on elusive elements and through a particular and complex technical process, she can bend and ruffle ceramics. Shis approach to design is that of an artist capable of translating into poetry great craftsmanship skills related to ancient Chinese craftsmanship.
 
Xie Dong soon began experimenting with materials and thanks to a particular technique, she managed over time to curl and ruffle, almost pleating, ceramics. She is a true artist capable of translating a profound artisan knowledge into poetry.
 
Xie Dong, passionate about painting, designer and bone china artist. At the beginning of her career, she did something for pottery, however, what she did could not satisfy what she thought. Then there was the possibility that she knew bone china, and since then she has been convinced by her beauty. There is a dissolvable bond between her and China that makes her put all her energy into it. When the first cup was born, she praised it as God's gift. Between these years of bone china creation, she created 5 sets of bone china, including bending series, water flow series, inflating series, series of melted ice and a series of marine organisms.

These beautiful and creative bone china products earn Xie Dong a lot of honor and prizes. She won the Chinaware Design Award 2005 from ELLE DECORATION; she was invited to participate in the Great Design Miami Exhibition in 2006; in 2007, she was invited to the great Exposition in the China Today's Art Museum and as a designer of the famous Italian brand DRIADE; she also became a guest lecturer at the Central Academy of Fine Arts and won the award for best lighting and accessories for EDIDA; in 2009, it was invited by ATCASA International Design Channel (Exhibition of small gifts designed in 2009 by the headquarters of ATCASA Italia) and participated in 100% Design Shanghai in 2009 with the new artifact designed together with SWAROVSKI; also the Milan Fair of the CDM (China Design Market) in 2010; in this year, nǚyì shù series-V was invited to Melbourne, the Bright Dreams in Hague, the "China New Design" - the official celebration of the year of Sino-Italian culture and the Beijing International Design Triennale held by the Museum National of China. Hers projects have been introduced by many media at home and abroad, including: Box Circa 40: Designer of about 40 years, Design of Magazines, La Vie, Urbane, Art and Design, CASA, ELLE, SPAZIO, TRENDS HOME , WEEKLY BQ, City Pictorial, COSMOPOLITAN, Esquire, I LOOK and so on. In 2011, it was invited by Poltrona Frau, which is a famous Italian brand, to design a Century armchair. In the same year she took part in the Milano Fashion Global Summit and make a speech.

While in real life, Xie Dong is a person who is not aware of the frame and the gain. She never used QQ, MSN, even the twitter, because they are annoying. What she think, is all about the creation of bone china. It would take time to adopt dogs and cats, because they give people too much love, which is so moving, and love and movement are the main factor for her creation. If you have seen his works, you will understand that she has put so many feelings in them and they look like his children. As a completist, she wants all her works to be in their best condition when she shows them. Xie Dong is also a person who understands to forgive. Show her magnanimity to those people who copied his works. Just like all her works are white, because that is the color stands for forgiveness.

All her works contain a creative concept that "captures ephemeral moments". And this is her inspiration, because they are the most beautiful. Just as she said, "With my eyes closed, I perceive with my hands - everything that flows, fluctuating, weightless, shapeless, uncertain in the air ... .and then commands them to reveal themselves with an evocation, to reveal their true identity of physical form ".

Xie Dong's life is so simple that there is only bone china and herself in her world; at the same time, it is not so simple, because those works are rooted in life, reflect life and service for life. They are closely related to the details of life. It is infecting all those that surround it with its beauty and happiness. And this is Xie Dong, our great artist.